One Day Three Island Cruise for 100 Euros per person or less, including lunch
Olympic Cruises www.olympiccruises.gr charge a maximum of 100 Euros per person if you book through us.  You will be collected from and returned to Villa Verde, or occasionally the nearby Corali taverna.  Through the summer months (April to October inclusive?) they will arrange transfer from Nea Makri on any day you choose provided there are at least 4 people.  If your party is less than 4 then we can check which dates they are collecting others from local hotels.  They sail all year round but not every day through the winter.  You pay cash on the ship.
A local travel agency, Takt Tours, includes the cruise in their programme every 2 or 3 weeks through the summer months for just 55 Euros per person.  The most convenient meeting place for the transfer bus is at their office, around 500 metres from Villa Verde.  You can see their dates on our Guest Information page.
Internet and travel agent prices for this tour range from 79 to 120 Euros per person from hotels around Athens centre so 100 Euros from Nea Makri is good value.
Athens One Day Cruise

From

Piraeus Port To Hydra, Poros & Aegina
<![if !vml]>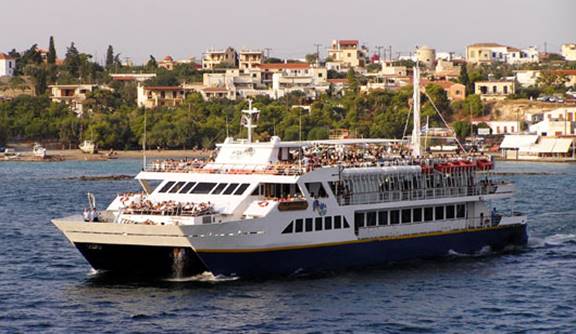 <![endif]>
One of the Three Island cruise ships
There will be time ashore on all three islands, perhaps an hour and a half on Hydra, an hour on Poros and two hours on Aegina.  The order in which the islands are visited sometimes varies.
Whilst travelling between islands, at no extra cost you will enjoy lunch as well as some live Greek music, and dancing.  Multi-lingual guides will help you to make the most of your day.
Once the cruise starts they will probably offer you optional tours (at extra cost) from Aegina port to places like the Temple of Aphaia and the St Nektarios monastery, or perhaps to a nice beach for swimming.
<![if !vml]>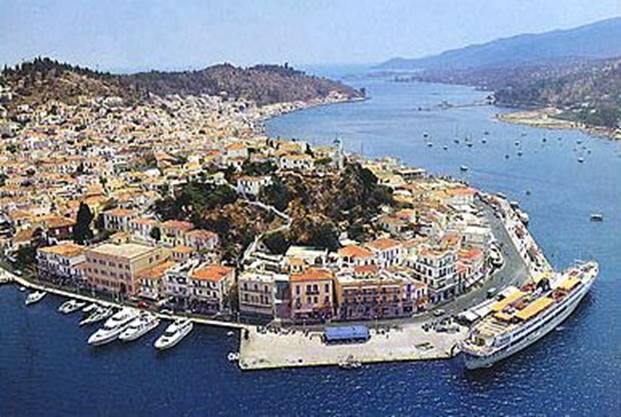 <![endif]>
Poros Island
<![if !vml]>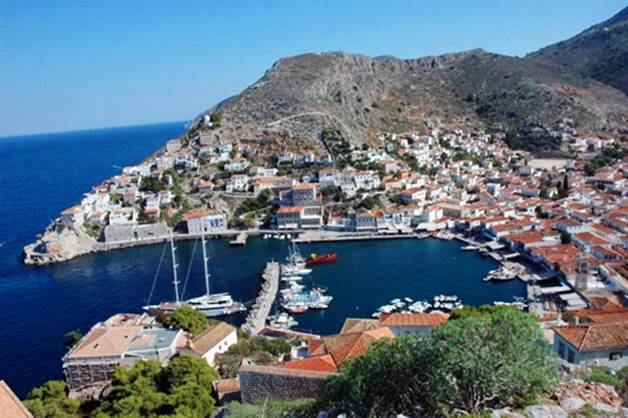 <![endif]>
Island of Hydra
<![if !vml]>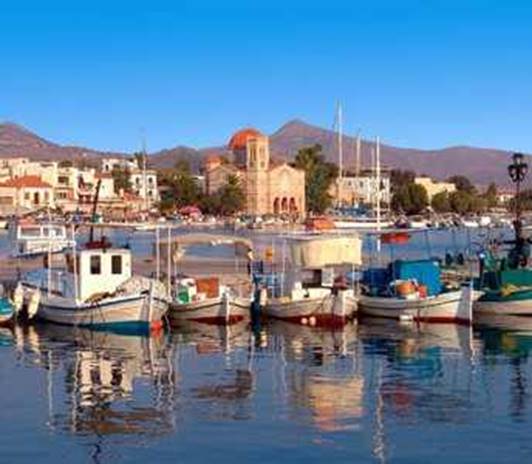 <![endif]>
Aegina island
<![if !vml]>
<![endif]>
The Temple of Aphaia on Aegina island
The Temple of Aphaia is the best preserved temple in Greece and is one of the 3 temples forming the famous "Sacred Triangle" of Greek antiquity, the other two being the Parthenon in Athens and the Temple of Poseidon at Sounio. Built on top of a wooded hill, it offers magnificent views over the island, the Saronic Gulf, Piraeus and Salamina Island.
<![if !vml]>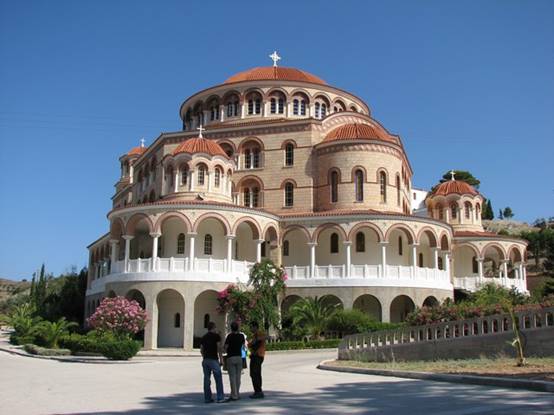 <![endif]>
St Nektarios church and monastery on Aegina island
Rather than taking the organised tour you could get your own taxi from immediately outside the port.  Recent guests told us that they negotiated a cost of 30 Euros for a taxi to take them to the temple, to wait whilst they explored, and to get them back to the town.
<![if !vml]>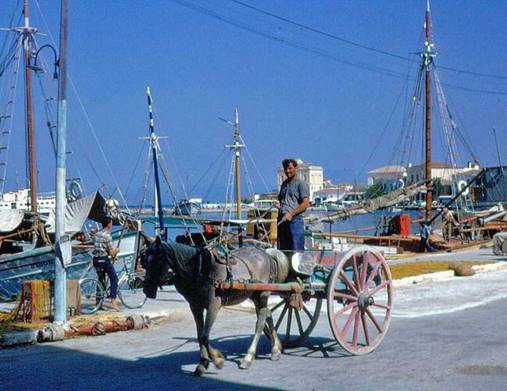 <![endif]>
If you prefer to simply relax you can stay in Aegina Town and enjoy a walk or horse-and-carriage ride around the town, or spend some time in one of the harbor's waterfront coffee shops.