A Local Walk
Around 150 metres from Villa Verde is our local beach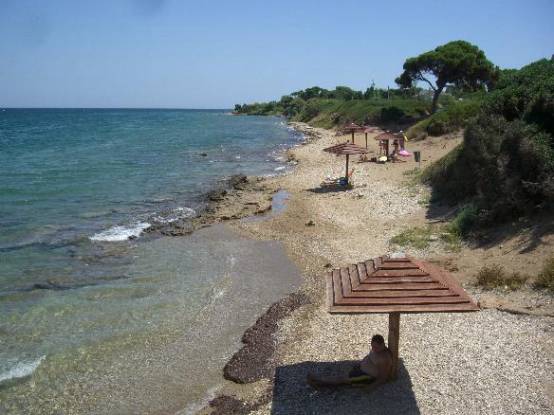 Two excellent fish tavernas are very close.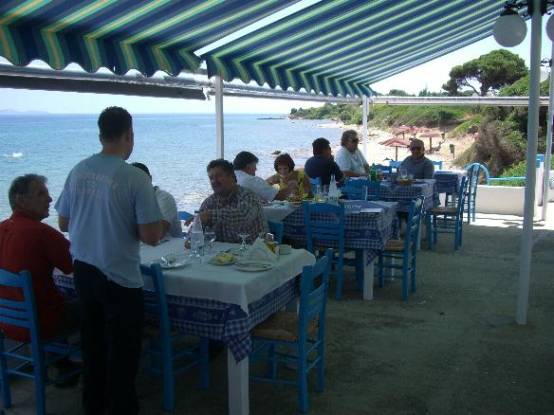 Our walk towards the harbour takes us past other small beaches …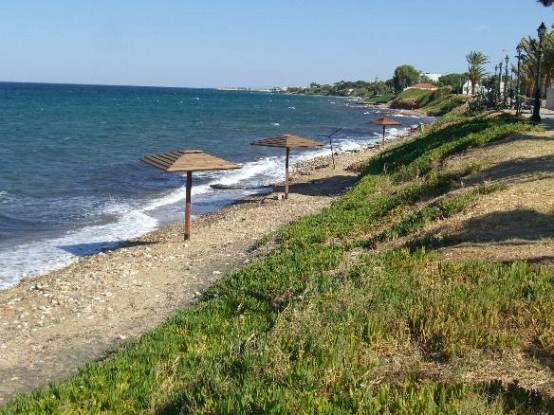 … and along a very pleasant promenade.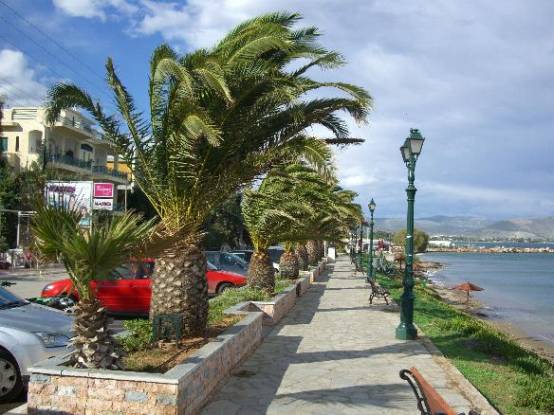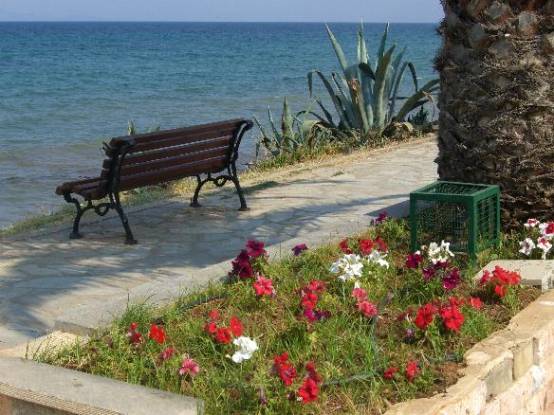 There are a few café bars as we approach the harbour ...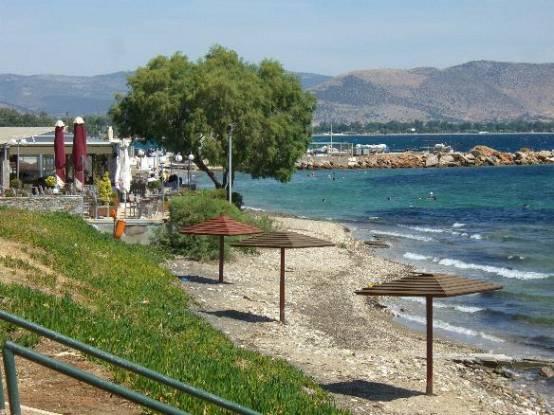 ... and a small sandy beach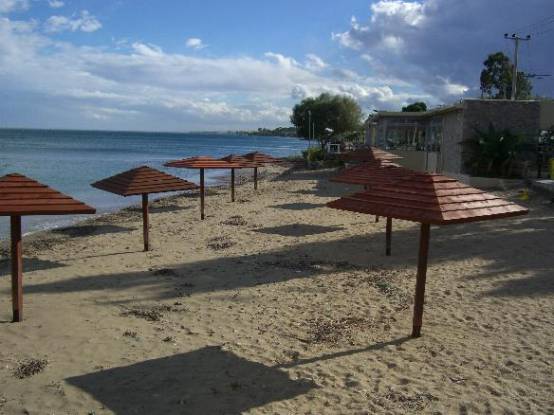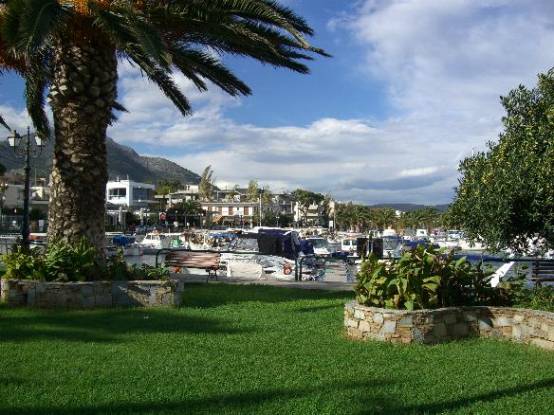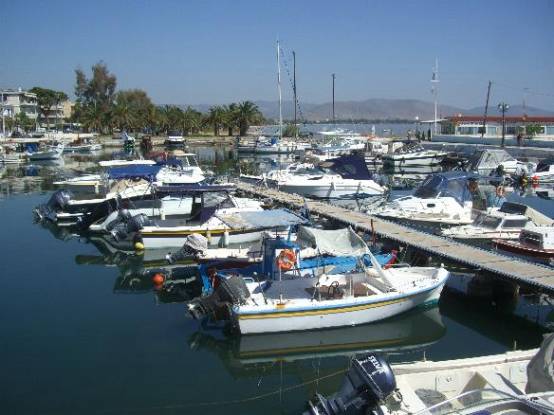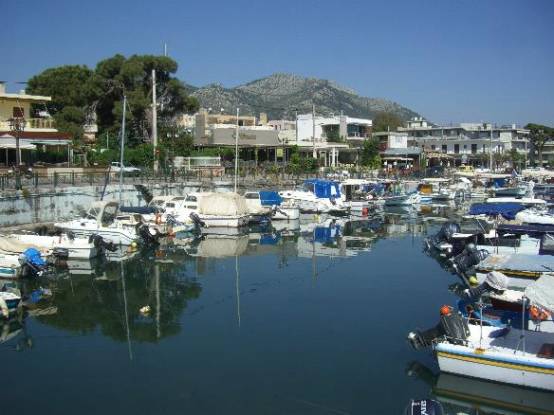 Beyond the harbour a wide but quiet road provides plenty of parking space.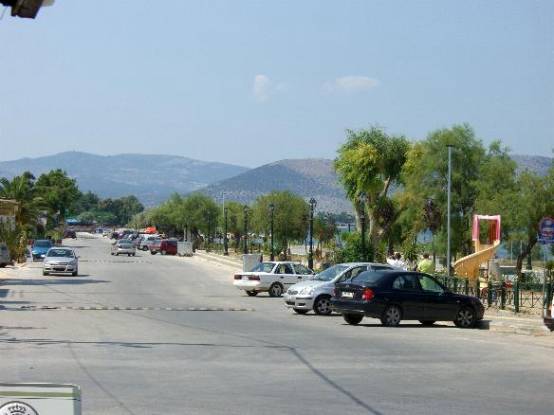 Another promenade heads towards the sandier beaches.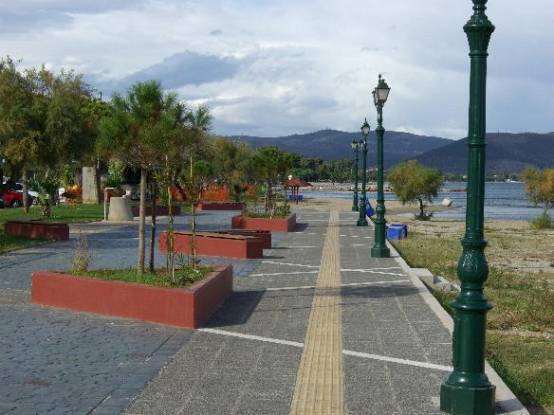 Café bars and restaurants face the sea.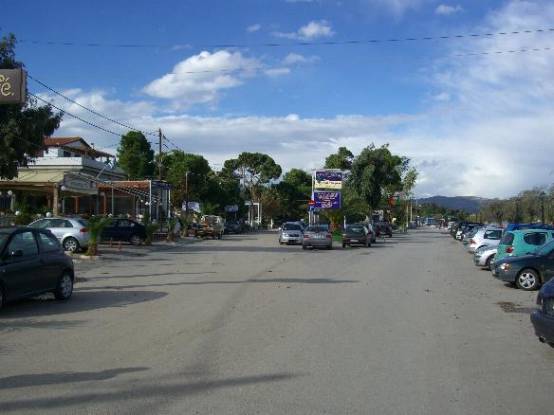 The road narrows …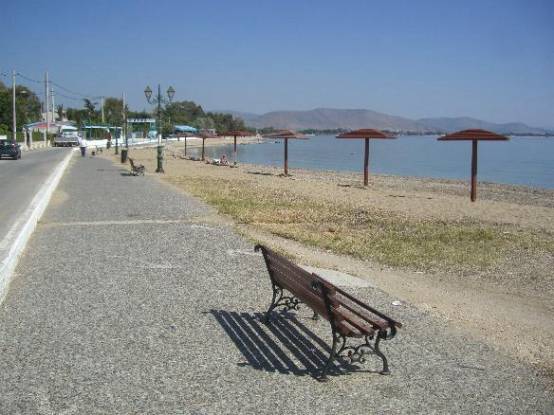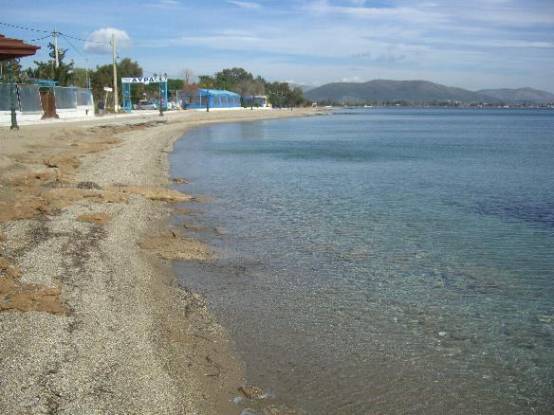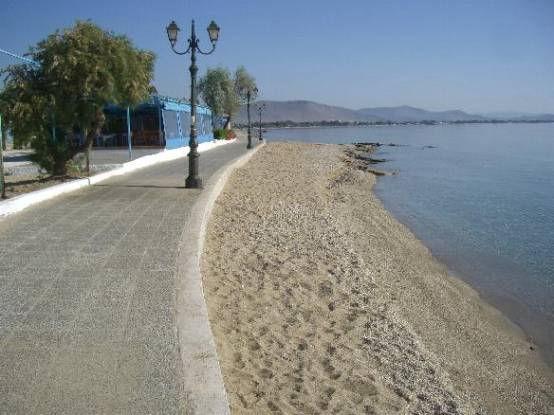 … then becomes a footpath heading towards the Brexiza Blue Flag beach and eventually to the village of Marathon Beach a few kilometres away.
We're now around 1.7 km from Villa Verde.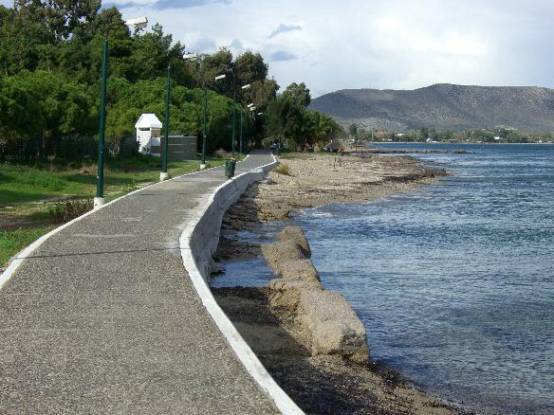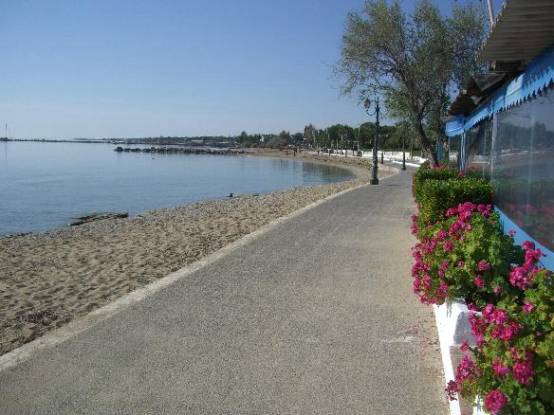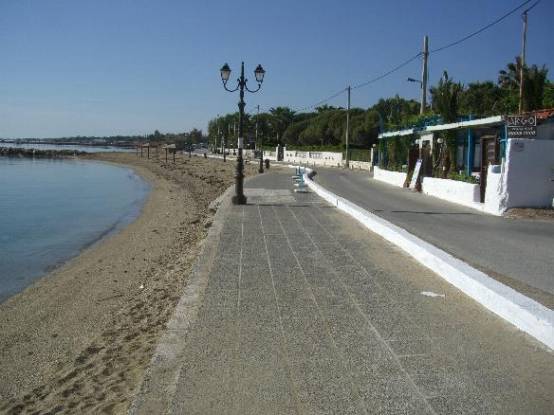 Going inland from the coast, the area has many trees and the mountains provide a nice backdrop to the town.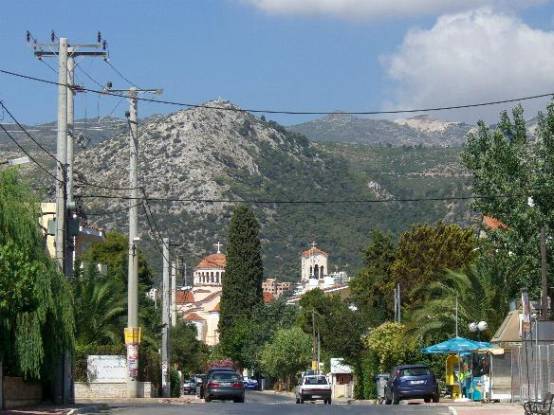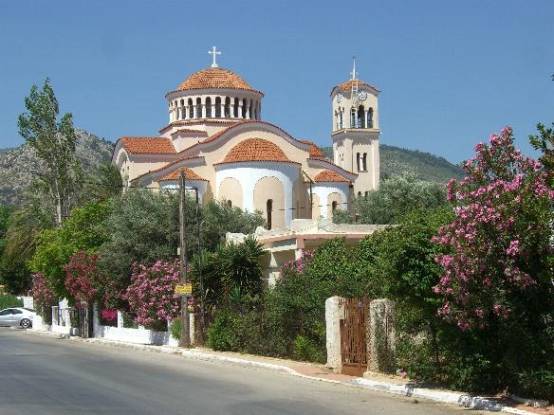 The main town square is around 1 km from Villa Verde
.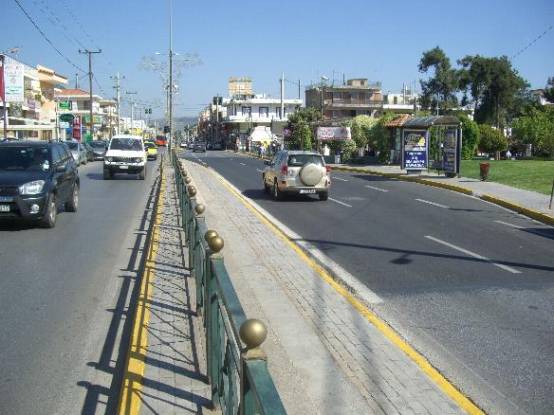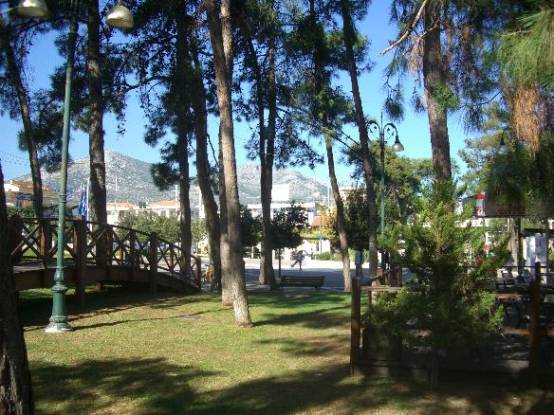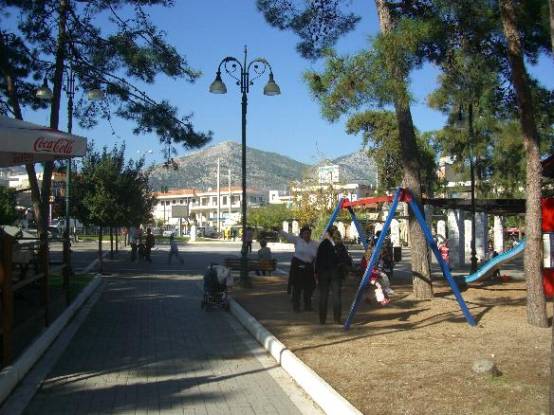 It has a few banana trees …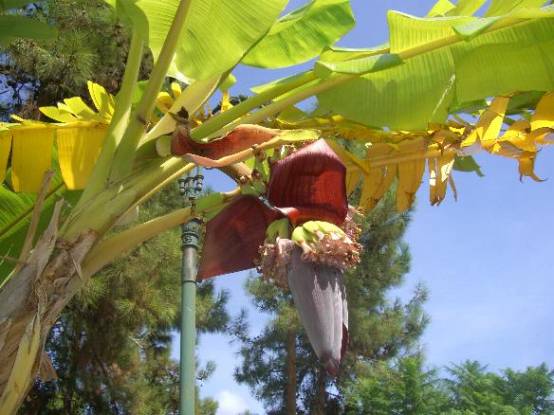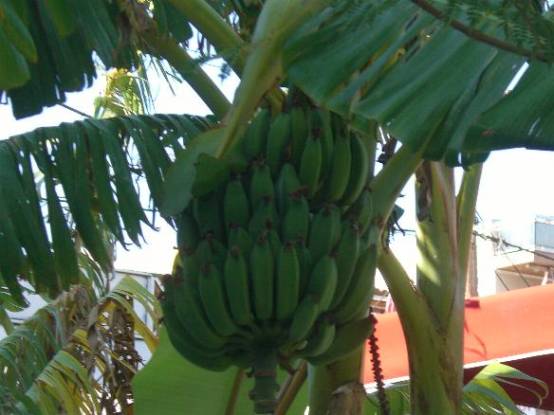 … and is surrounded by a busy commercial district …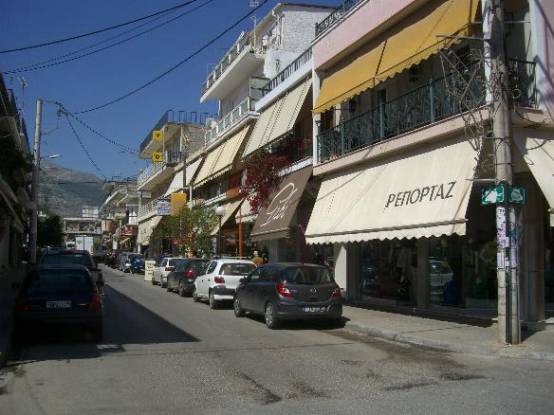 … with an interesting range of shops.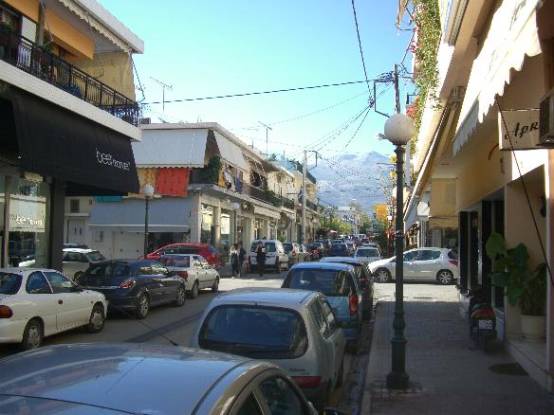 Unfortunately many shops are closing due to Greece's economic problems.