Why Villa Verde?
We called our new house Villa Verde for two very different reasons.
Firstly, our heating and air conditioning systems are extremely green environmentally, harnessing renewable energy sources. Please look at the Heating & Cooling page for more information about our geothermal and solar heating and cooling systems.
Secondly, our house has a very green garden that is maintained using water from a well, and it is surrounded by many trees and meadow-like gardens.
Villa Verde is situated in a quiet residential area with a lot of space between the houses.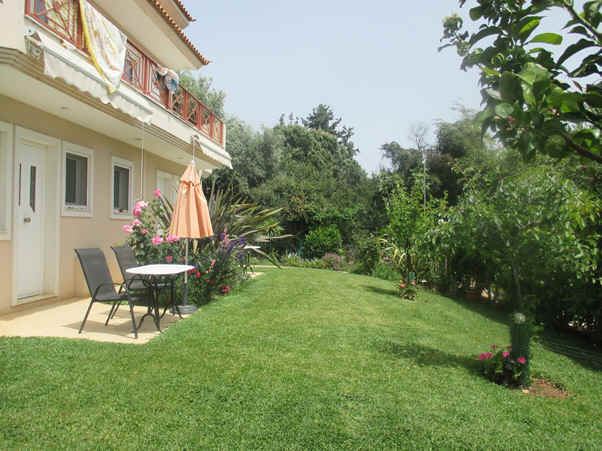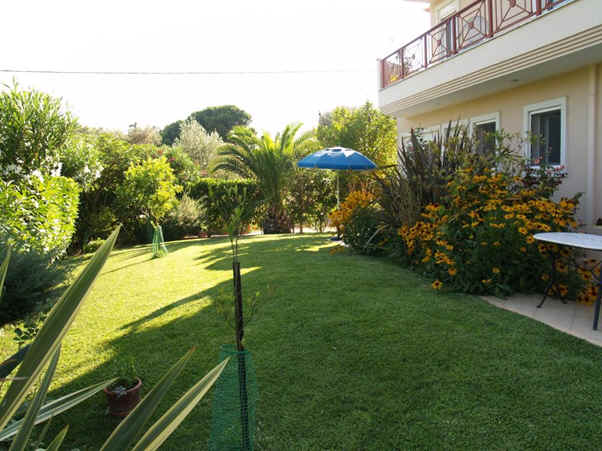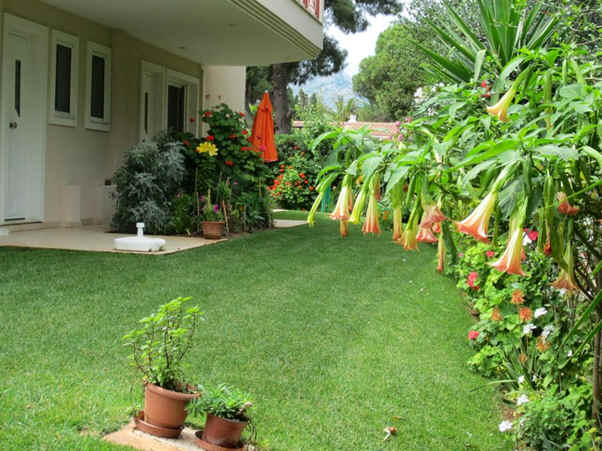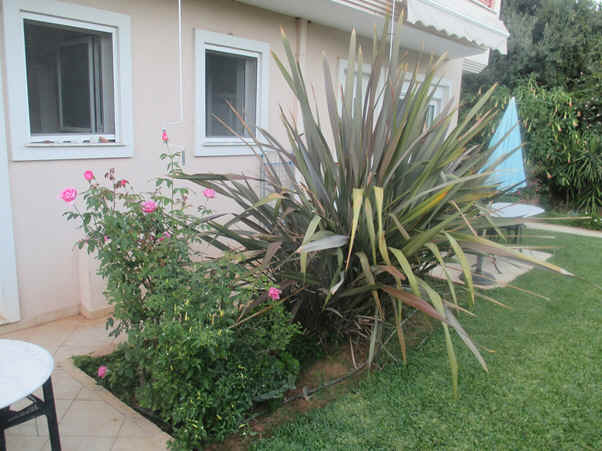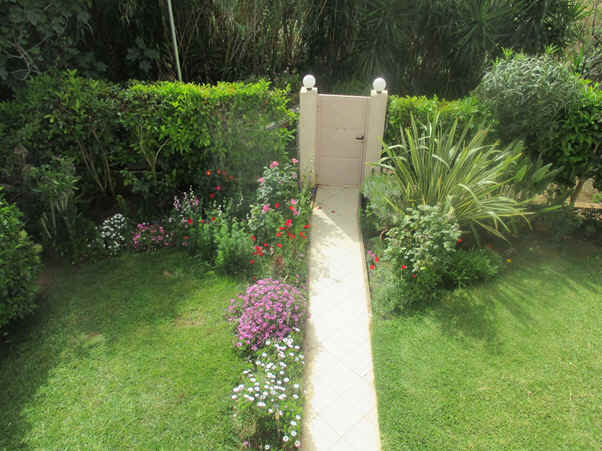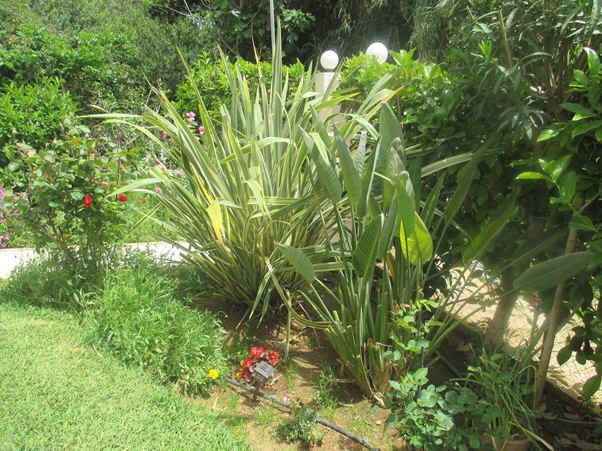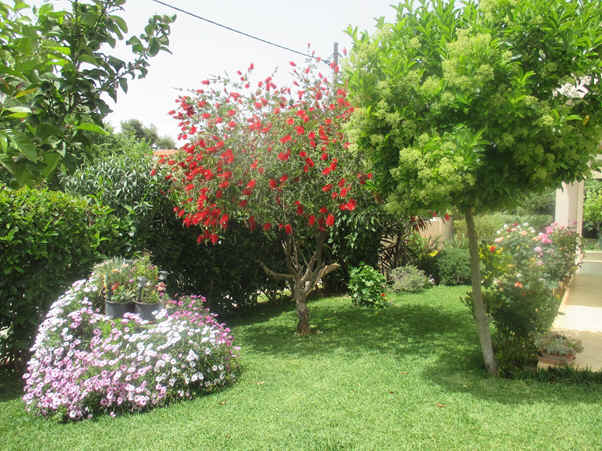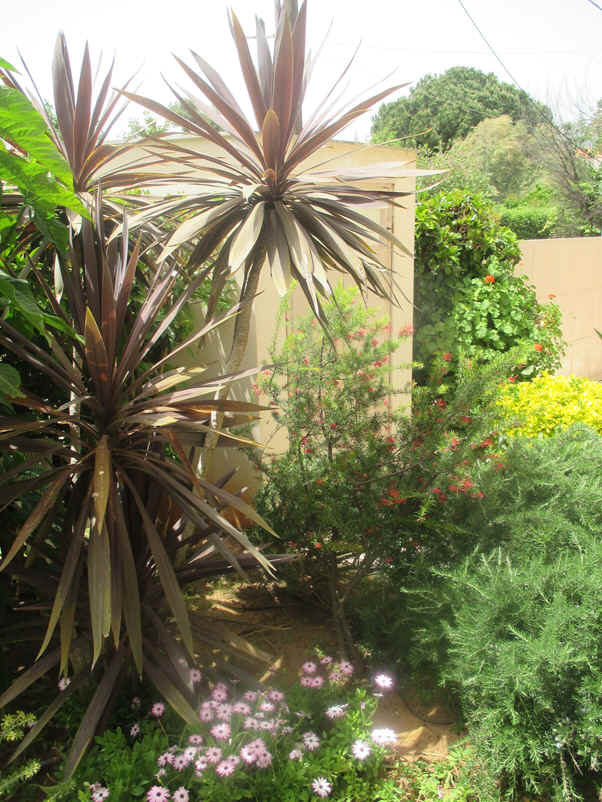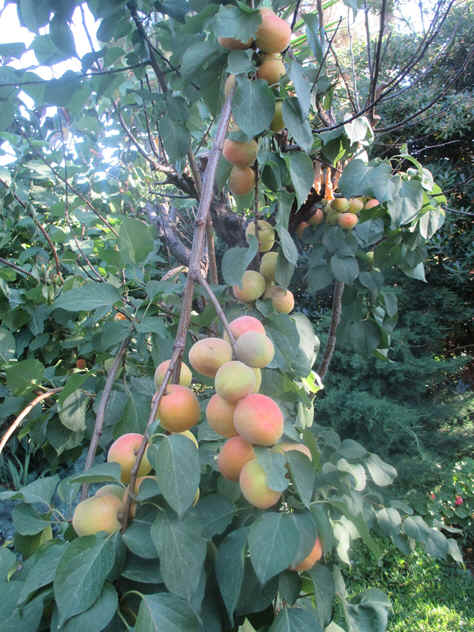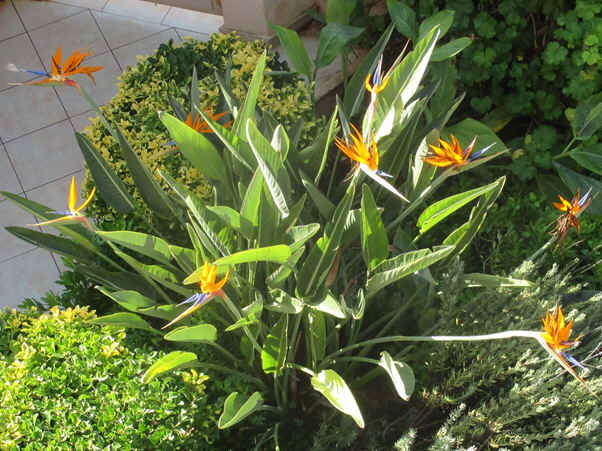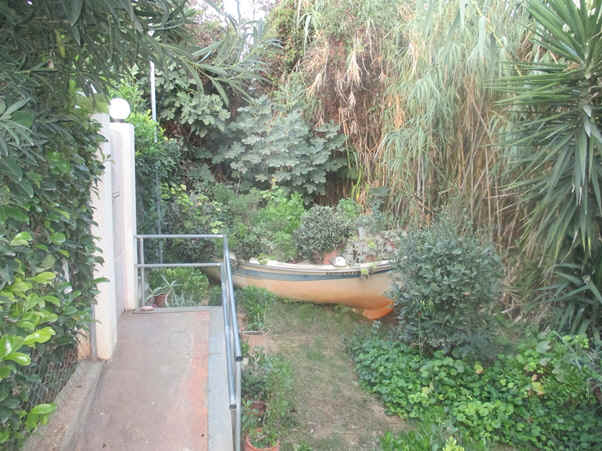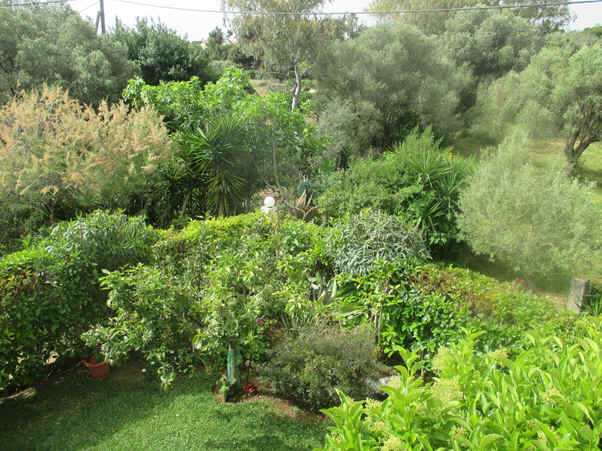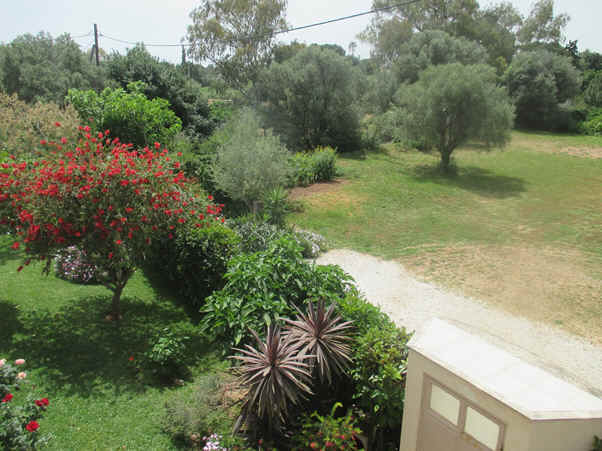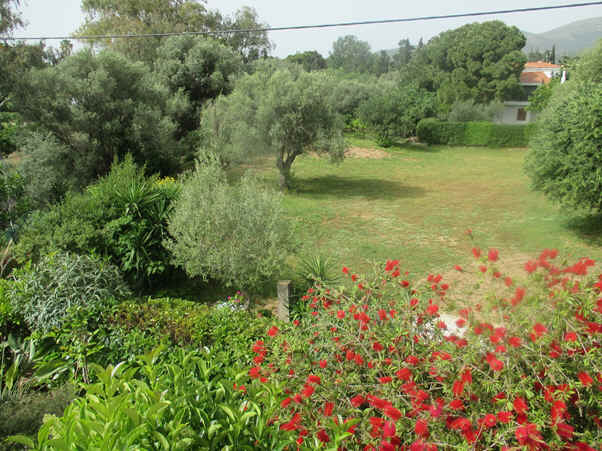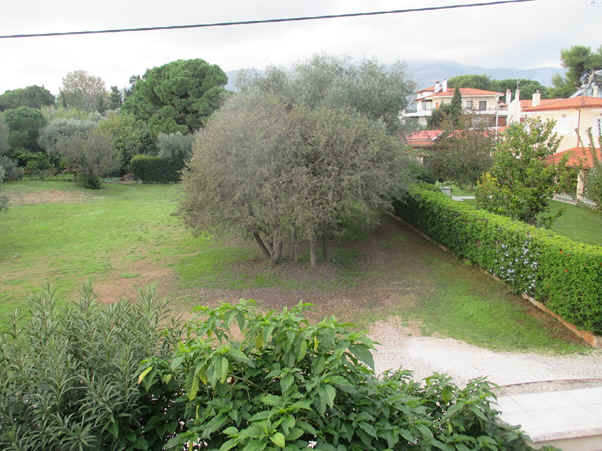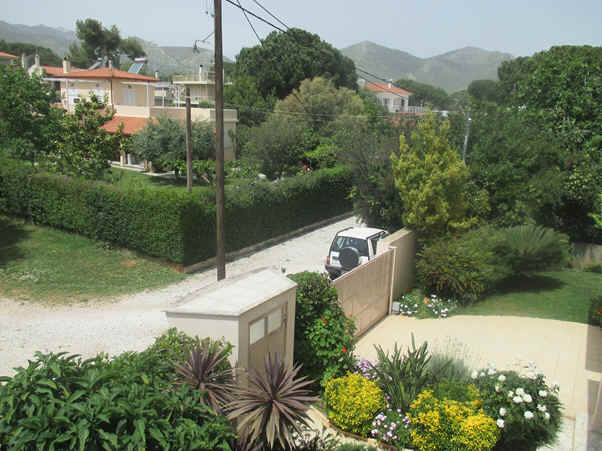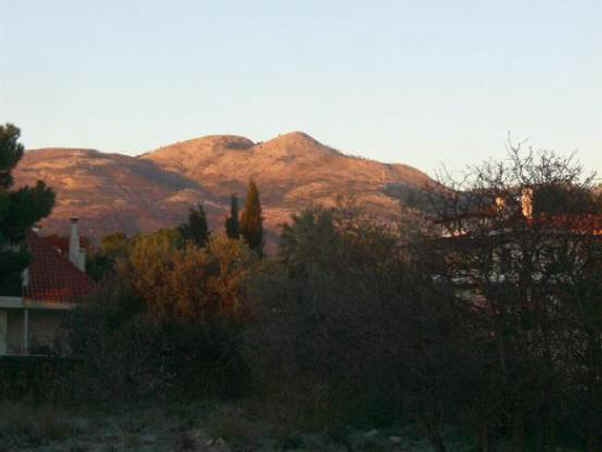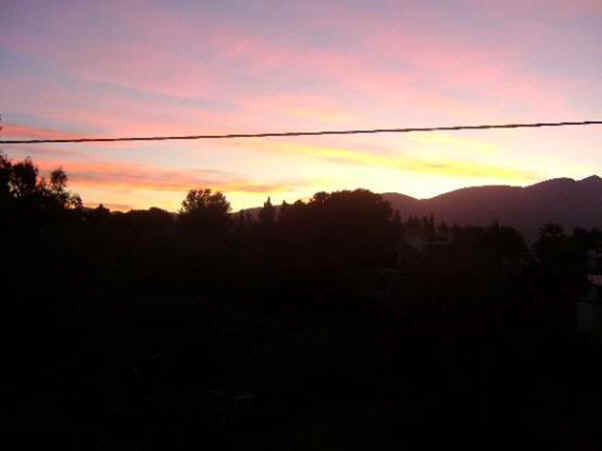 SUNSET OVER THE MOUNTAINS IN FRONT OF VILLA VERDE