Accommodation
Villa Verde has four self-contained studios, each with its own entrance from the garden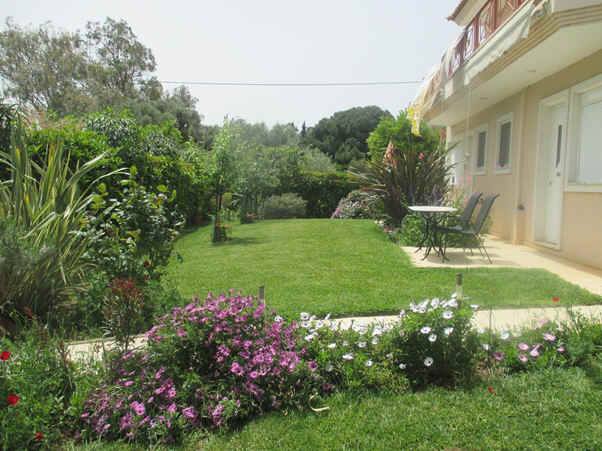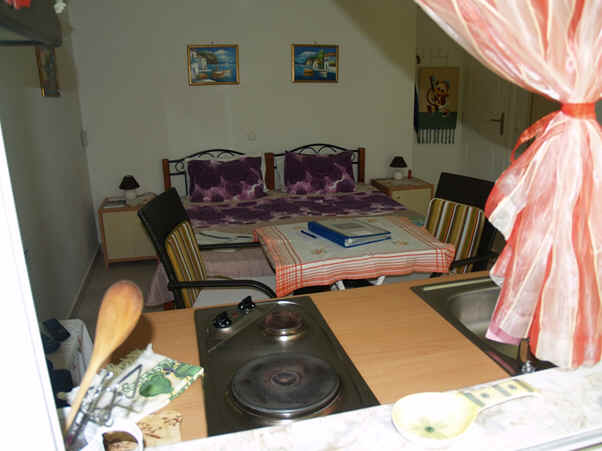 Every studio is very well equipped with:

Double or twin beds

En-suite shower and toilet

Solar powered hot water all day long

Environmentally friendly air conditioning

Environmentally friendly heating for winter visitors

Kitchenette with refrigerator, kettle, toaster, double electric hotplate, mini oven, electric juicer, cafetiere

Fitted cupboards

Television with a number of satellite channels

DVD/CD player

Wi-fi and hard wired unlimited 50 Mbps fibre internet access

Individual patio in the garden with table, chairs and umbrella

A ramp is available for easy wheelchair access

Two of the rooms can be linked for family use.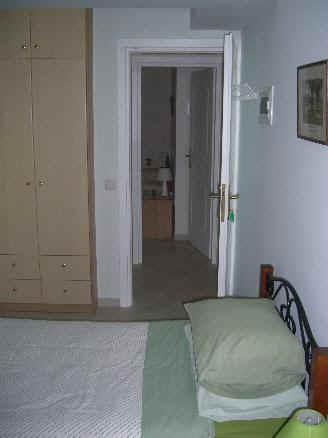 All of our studios are very thoroughly cleaned every day, more often if needed. Towels and bed linen are changed on demand and otherwise at reasonable intervals.
WE DO NOT ALLOW SMOKING INSIDE THE STUDIOS.
Sorry, but we can't allow our guests to bring their pets.
We respectfully ask the parents of children to always make sure that they respect the privacy of other guests and that they don't damage the flowers and other plants that make our garden so special. Sadly, because some parents have not respected our wishes, we can no longer accept children under 6 years old except in exceptional circumstances.
Prices
Our minimum stay is 4 nights. For direct bookings we're asking no more than 55 Euros per night for a studio for two people, and that will be for short stays in July and August. We guarantee better prices for stays of 7 nights or more and for other times of the year. Local transfers (airport, Rafina port, Pallini metro) are included in our prices for stays of 7 nights or more.
Between mid November and March inclusive, we're offering a weekly fully inclusive rate of only 220 Euros per studio with no increases for Christmas, New Year or Easter stays. Maximum daily rates are 50 Euros in June and September, 45 Euros in May and October, 40 Euros in April and early November, and 35 Euros from November to April.
Should you so wish, we can include continental breakfast, transfers or other journeys, and/or other extras in our prices. Please contact us with your specific requirements and we'll be happy to make you an offer.
Availability
Please contact us or check out our listing on the Booking.com web site.
The studios on the sunny side of the house are warmer in the winter with less need to open the heating.
The studios on the shady side of the house are cooler in the summer with less the need to open the air-con.
Blue Studio, 2 person, sunny side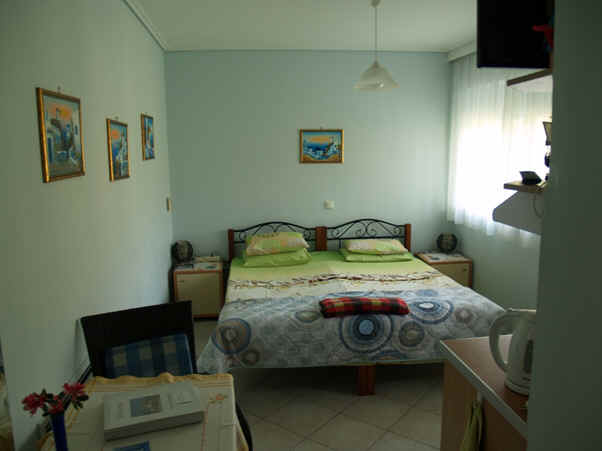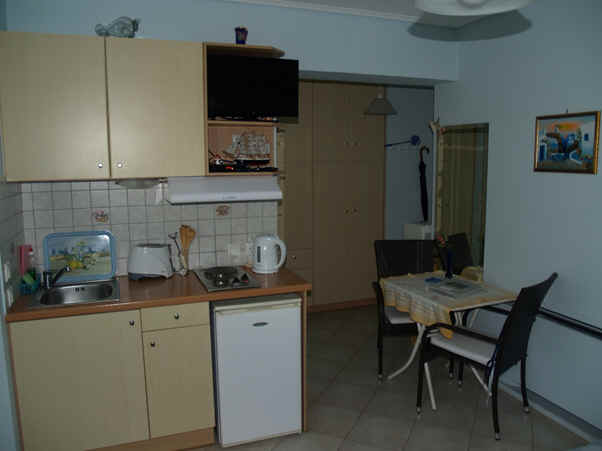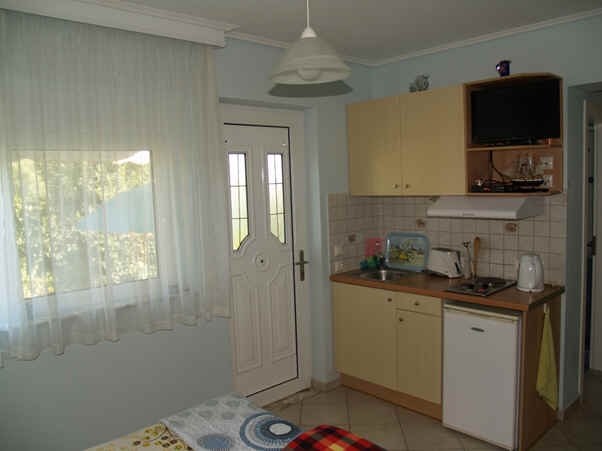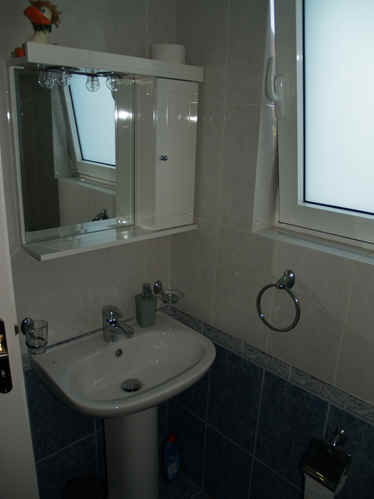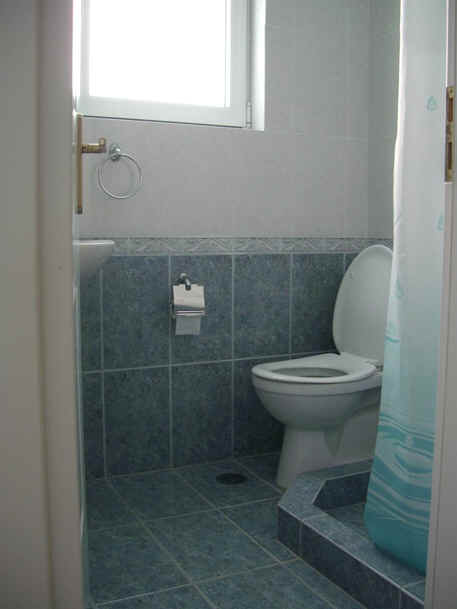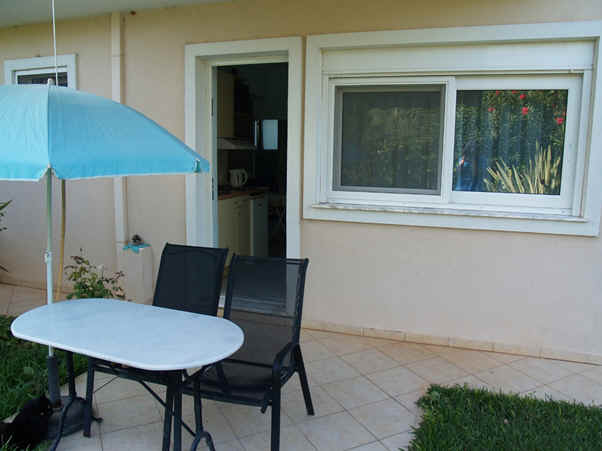 Cream studio, 2 person, shady side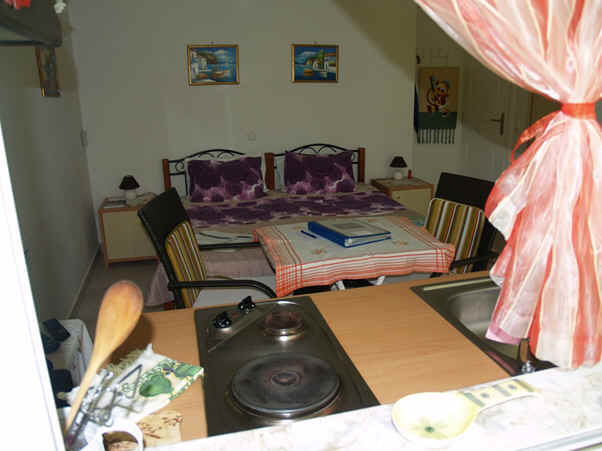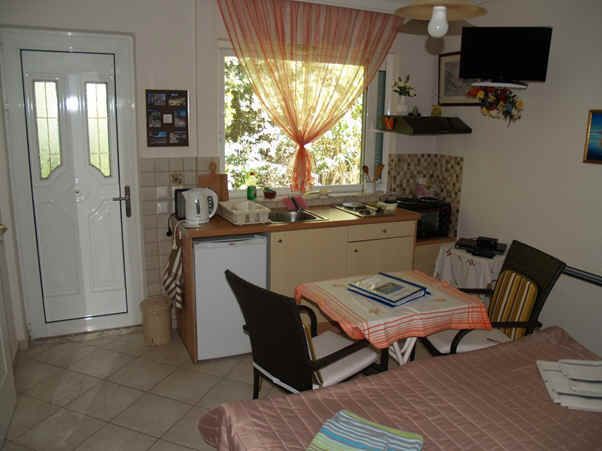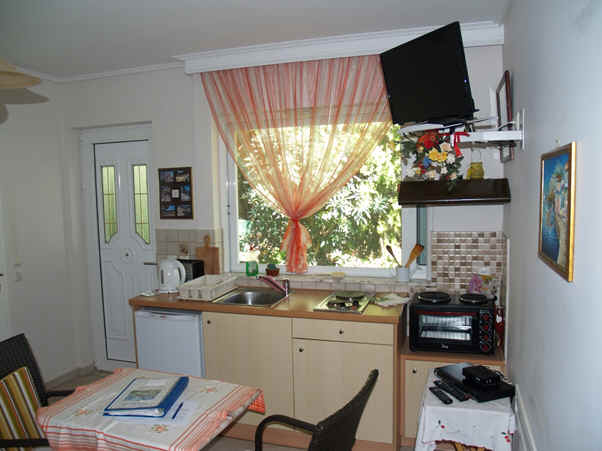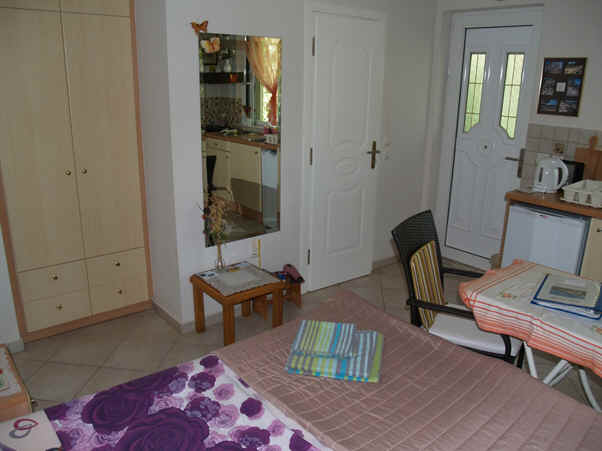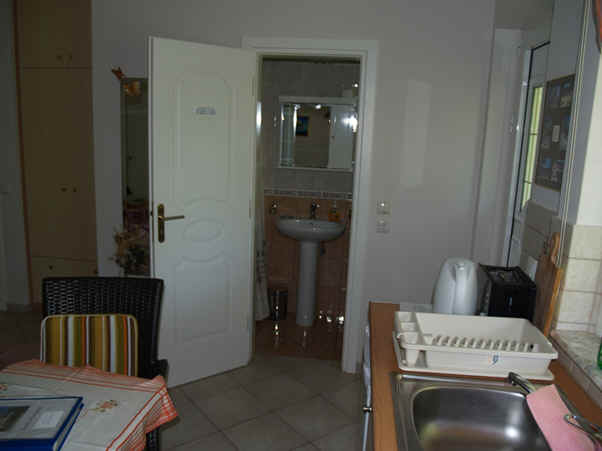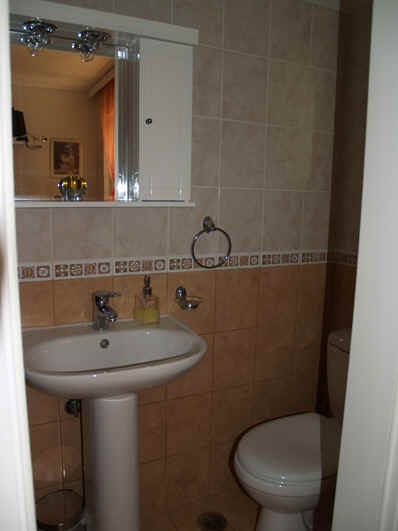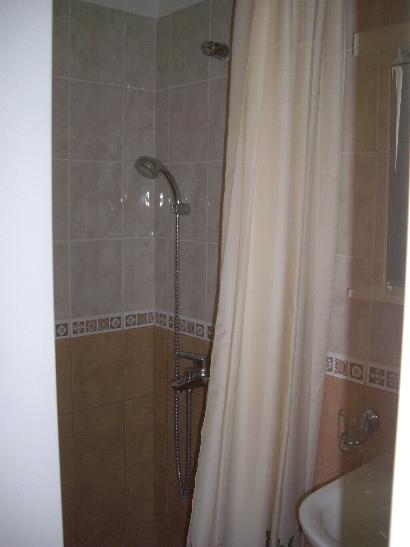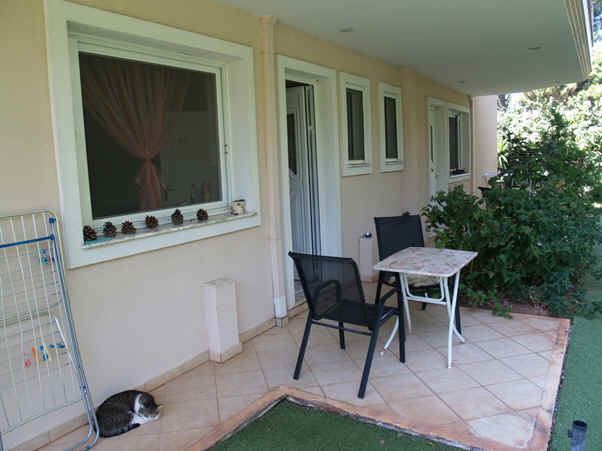 Green studio, 3 person, shady side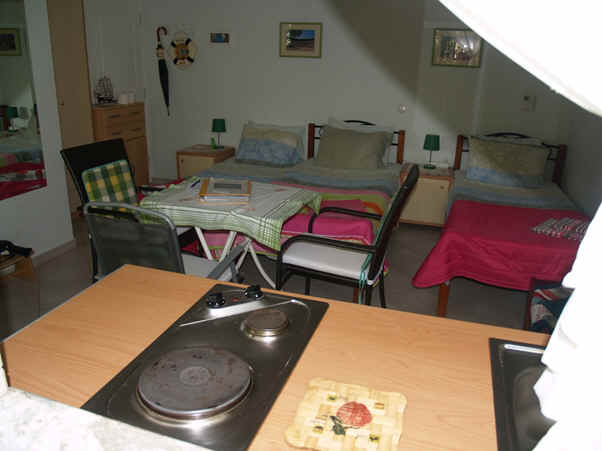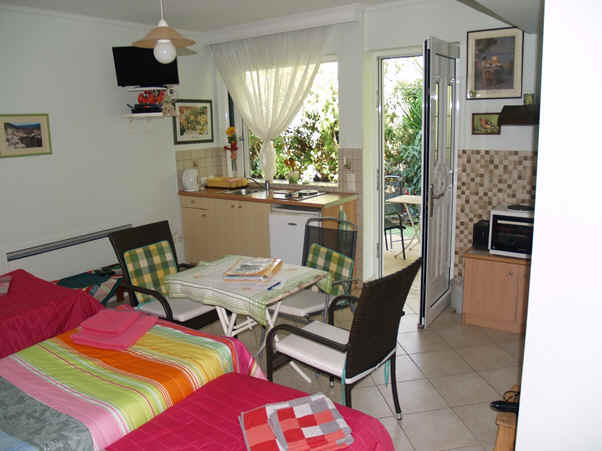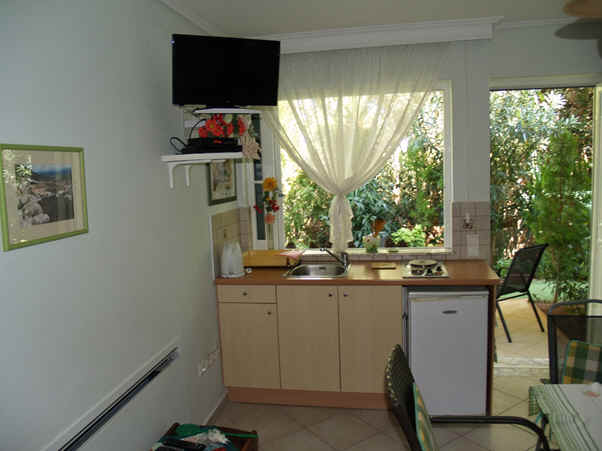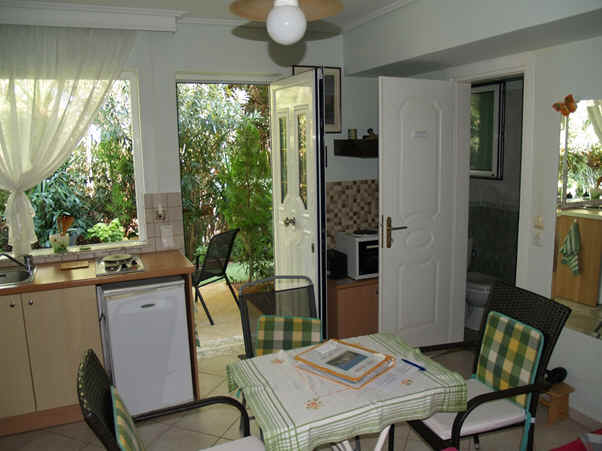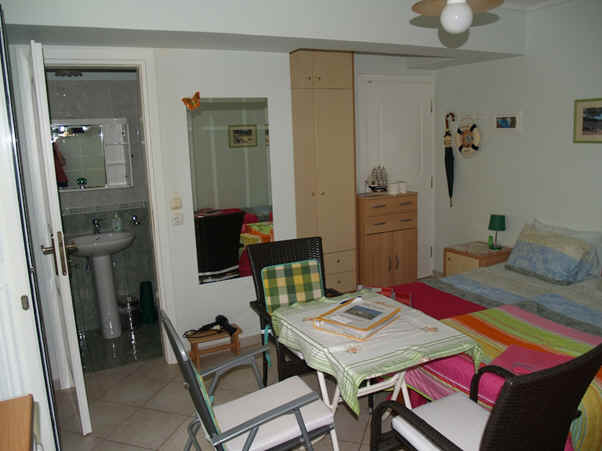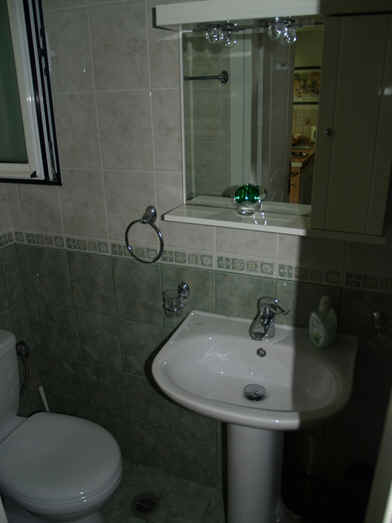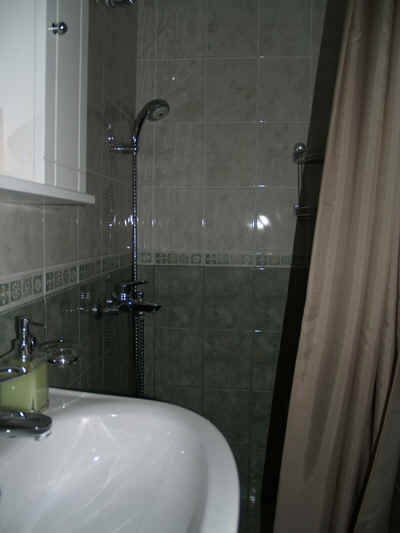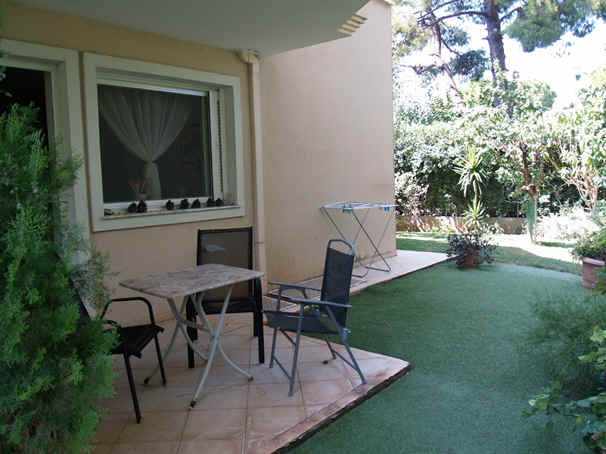 Rose Studio, 4 person, sunny side